Videos

THE 5-STEPS IN ACTION
By now you have read about the 5 steps to creating a smoke-free home. Here you will see a brief video of a family going through the process of creating a smoke-free home rule. This video goes through the steps of deciding to have a smoke-free home, having the family talk and celebrating the success of making and keeping a smoke-free home. CLICK HERE TO SEE VIDEO!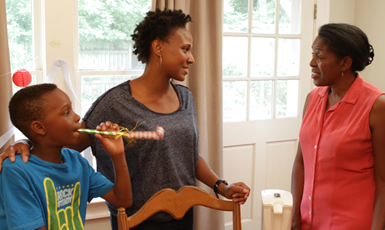 OVERCOMING CHALLENGES AND FINDING SOLUTIONS
Going through the 5 steps towards creating a smoke-free home can be difficult for some families and we encourage you not to give up on the idea. To address these challenges we have provided easy tips and solutions to help you overcome them. We have compiled the most commonly reported challenges that people face in making their home smoke-free. To view these in action. CLICK HERE!