Resources & References

SECONDHAND SMOKE INFORMATION
Want to learn more about secondhand smoke?
SMOKING CESSATION RESOURCES
Remember that a smoke-free home rule does not mean you have to quit smoking. It just means you will not smoke inside the house, you can still go outside to smoke. Having this rule may actually help you cut down on how much you smoke.

However, if you are interested in quitting smoking, you can:
Call the free tobacco quitline numbers to talk to an expert and get support: 1-800-QUIT-NOW (784-8669) or 1-877-44U-QUIT (448-7846)
Call United Way 2-1-1 by dialing 211 for other smoking cessation services in your area.
Talk to your doctor or health care provider about options to help you quit smoking.
For additional information and resources to quit smoking, visit: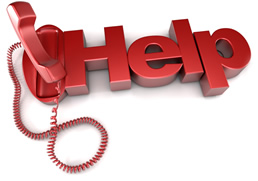 REFERENCES
Project Related Publications
Savas, L. S., Mullen, P. D., Hovell, M. F., Escoffrey, C., Fernandez, M. E., Jones, J. A., Cavazos, J., Gutierrez Monroy, J.A.A. & Kegler, M. C. (2016). A Qualitative Study Among Mexican Americans to Understand Factors Influencing the Adoption and Enforcement of Home Smoking Bans. Nicotine & Tobacco Research. doi: 10.1093/ntr/ntw270 

Haardörfer, R., Berg, C. J., Escoffery, C., Bundy, Ł. T., Hovell, M., & Kegler, M. C. (2017). Development of a scale assessing Beliefs About ThirdHand Smoke (BATHS). Tobacco induced diseases, 15(1), 4. [PMCID: PMC5240270; doi: 10.1186/s12971-017-0112-4]

Escoffery, C., Kegler, M.C., Bundy, L, Yembra, D., Owolabi, S., Kelley, D., Mabry, D. (2016). Evaluation of smoke-free foster care education for foster and adoptive caregivers, Child Welfare, 93(5), 105-16.  

Mullen PD, Savas LS, Bundy L, Haardörfer R, Hovell M, Fernández ME, Monroy JA, Williams RS, Kreuter MW, Jobe D , Kegler MC. (2016) Minimal intervention delivered by 2-1-1 information and referral specialists promotes smoke-free homes among 2-1-1 callers: A Texas generalization trial.Tobacco Control, 25(Suppl. 1), i10–i18.

Williams RS, Stollings JH, Bundy Ł, Haardörfer R, Kreuter MW, Mullen PD, et al. (2016) A Minimal Intervention to Promote Smoke-Free Homes among 2-1-1 Callers: North Carolina Randomized Effectiveness Trial. PLOS ONE 11(11): e0165086. doi:10.1371/journal.pone.0165086.
Escoffery, C., Bundy, L., Haardoerfer, R.Berg, C. J., Savas, L., Williams, R. S., Kegler, M. C. (2016). A process evaluation of an intervention to promote home smoking bans among low income households. Evaluation and Program Planning, 55(4), 120-125.
Kegler, M. C., Haardörfer, R., Bundy, L. T., Escoffery, C., Berg, C.J., Fernandez, M., Williams, R., Hovell, M. (2016). Do partial home smoking bans signal progress toward a smoke-free home? Health Education Research,31(1), 24-35.
Berg, C. J., Zheng, P., Kegler, M. C. (2016). Family interactions regarding fathers' smoking and cessation in Shanghai, China. Journal of Smoking Cessation, 2, 1-4.
Kegler, M. C., Bundy, L., Haardörfer, R., Escoffery,C., Berg, C., Yembra, D., Kreuter, M., Hovell, M., Williams, R., Mullen, P.,Ribisl, K., Burnham, D. (2015). A minimal intervention to promote smoke-free homes among 2-1-1 callers: A randomized controlled trial. American Journal of Public Health, 105(3), 530-537.
Berg, C. J., Zheng, P., Kegler, M. C. (2015).  Perceived benefits of smoke-free homes, the process of establishing them, and enforcement challenges in Shanghai, China: A qualitative study. BMC Public Health, 15(89), 1-9. 
Berg, C. J., Haardoerfer, R., Solomon, M., Kegler, M. C. (2015). Smoke-free policies in multiunit housing: correlations with smoking behavior and reactions to messaging strategies in support and opposition. Preventing Chronic Diseases, 12, 140479.
Kegler, M. C., Haardӧrfer, R., Berg, C., Escoffery, C., Bundy, L., Williams, R., Mullen, P. D. (2015). Challenges in enforcing home smoking rules in a low-income population: implications for measurement and intervention design. Nicotine & Tobacco Research, 1-6.
Berg, C. J., Haardoerfer, R., Escoffery, C., Zheng, P., Kegler, M. C. (2015). Cigarette users interest in using or switching to electronic nicotine delivery systems or smokeless tobacco for harm reduction, cessation, or novelty. Nicotine and Tobacco Research, 17(2), 245-255.
Zheng, P., Berg, C., Kegler, M., Fu, W., Wang, J., Zhou, X., Liu, D., Fu, H. (2014). Smoke-free homes and home exposure to secondhand smoke in Shanghai, China. International Journal of Research in Public Health, 11(11), 12015-12028.
Zheng, P., Kegler, M. C., Berg, C. J., Fu, W., Wang, J., Zhou, X., Liu, D., Fu, H. (2014). Correlates of smoke-free home policies in Shanghai, China. BioMed Research International, 249534.
Escoffery, C., Bundy, L., Carvalho, M., Yembra, D., Haardoerfer, R., Berg, C., Kegler, M. (2013). Thirdhand smoke as a potential intervention message for promoting smoke-free homes. Health Education Research, 28(5), 923-930.
Berg, C., Bundy, L., Escoffery, C., Haardörfer, R., Kegler, M. (2013). Telephone-assisted placement of air nicotine monitors to validate self-reported smoke-free home policies. Public Health, 127(4), 342-344.
King, B.A, Dube, S.R., Homa, D.M. (2013). Smoke-free rules and secondhand smoke exposure in homes and vehicles among US adults, 2009 – 2010. Prev Chronic Dis 10:120218. Click Here To Read
Centers for Disease Control and Prevention. (2012). Secondhand Smoke (SHS) Facts. Retrieved from CDC
Centers for Disease Control and Prevention. (2012). Health Effects of Secondhand Smoke. Retrieved from CDC
Kegler, M., Escoffery, C., Bundy, L., Berg, C., Haardörfer, R., Yembra, D., Schauer, G. (2012). Pilot study results from a brief intervention to create smoke-free homes.  Journal of Environmental and Public Health. vol. 2012, Article ID 951426, 9 pages, 2012. Click Here To Read
Centers for Disease Control and Prevention. (2010). Vital Signs: Nonsmokers' Exposure to Secondhand Smoke—United States, 1999-2008. MMWR. 59(35):1141-1146. Retrieved from CDC
Contribution of SHS to the burden of disease in the United States, adapted from California Environmental Protection Agency: Air Resources Board (2005) as cited in: Health effects of exposure to secondhand smoke (SHS). IARC Handbooks of Cancer Prevention. 2:9-58.

Retrieved from Handbook of Cancer Prevention